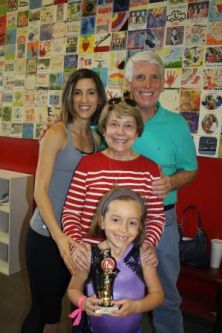 The Eagle Challenge gives the girls and boys in our recreational classes an opportunity to compete in a fun environment. Students will perform routines on all apparatus and will be judged by our coaching staff. Each gymnast will receive a ribbon for each event competed and everyone receives a trophy for participating in the event.
Space is limited, so call today to reserve your child's spot in our upcoming Eagle Challenge!
Saturday, April 22, 2017 at 3:30pm.
Saturday, April 29, 2017 at 3:30pm