Eagle Gymnastics Academy was founded in 2004 with the goal of providing quality gymnastics programs to children of all ages in a premier facility with excellent staff. We have accomplished this goal, by providing classes to help our young toddlers build all of their gross motor skills with Parent & Tot classes in a positive rewarding enviroment. For our children ages 3 years and older, we provide structured gymnastics classes that build skills on all the Olympic apparatus and assist them in achieving their goals. Through our competitive programs, we have produced numerous District, State, Regional and National Champions!


For a full list of classes offered at the recreational level, click here for the schedule.
Call 972-712-4644 to register before they are full!

Our competitive programs include all three disciplines. We offer Men's and Women's gymnastics as well as Tumbling & Trampoline. These athletes compete around Texas and throughout the USA and bring much pride to Eagle Gymnastics Academy.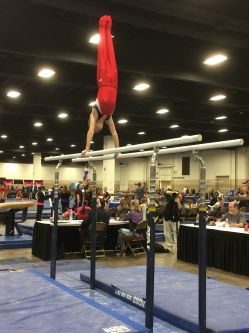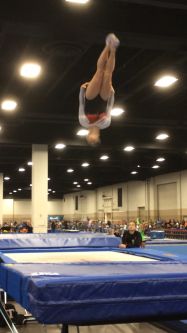 Happy Birthday to Eagle Gymnastics Academy!
Eagle Gymnastics just turned 12 years old and we cannot wait to see what the future holds. Thanks to all of you that came out to celebrate with us on September 24th. We had a grand time and many memories were made.